Keep customers updated on your business, implementing dynamic graphic and text contents.
Plus you can rely on our Social Media manager for the periodic contents updating.
In this way, your Social Network Pages will always be "one step ahead".
Our Network Pages.
Choose the business Network Pages that best represent your concept.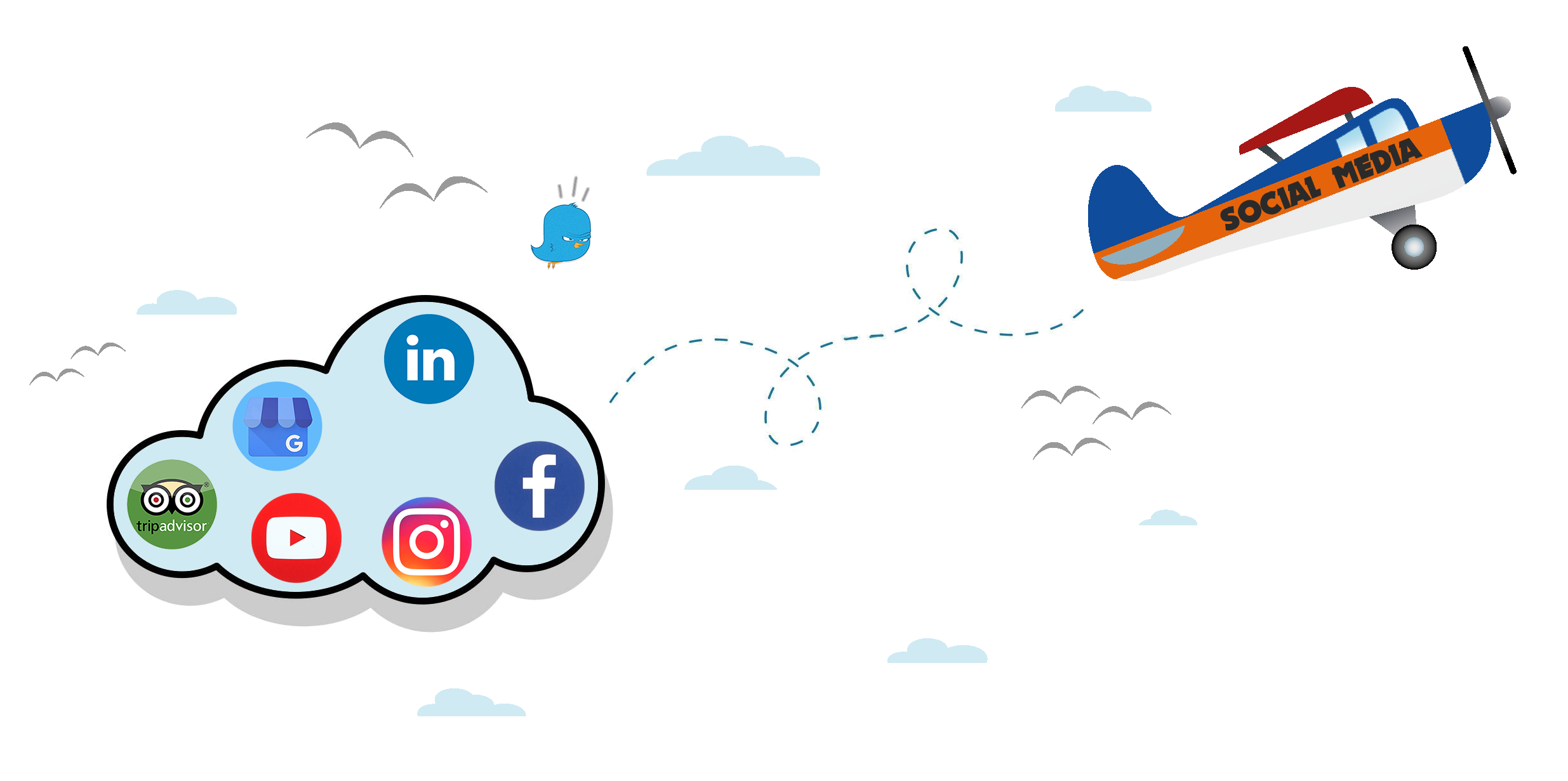 Professional Network
Social Wall
Who We are
Opening Hours
Contacts
Google Maps
Bookings
Photo Gallery
Menu
*
Events
*
Services
**
News
**
Curriculum
**
Mobile Version Optimization

Photo Gallery with Logo

Website Integration and Network Pages

Bilingual Contents

Multimedia Contents

Set-Up Sponsorships

Customized Sections
Business Network
Social Wall
Who We are
Opening Hours
Contacts
Google Maps
Bookings
Photo Gallery
Menu
*
Events
*
Services
**
News
**
Curriculum
**
Mobile Version Optimization

Photo Gallery with Logo

Website Integration and Network Pages

Bilingual Contents

Multimedia Contents

Set-Up Sponsorships

Customized Sections
| | |
| --- | --- |
| ** | Wellness & Beauty, Health, Business |
Enterprise Network

Social Wall
Who We are
Opening Hours
Contacts
Google Maps
Bookings
Photo Gallery
Menu
*
Events
*
Services
**
News
**
Curriculum
**
Mobile Version Optimization

Photo Gallery with Logo

Website Integration and Network Pages

Multilingual Contents

Multimedia Contents

Set-Up Sponsorships

Customized Sections
Enterprise Network

Social Wall
Who We are
Opening Hours
Contacts
Google Maps
Bookings
Photo Gallery
Menu
*
Events
*
Services
**
News
**
Curriculum
**
Mobile Version Optimization

Photo Gallery with Logo

Website Integration and Network Pages

Multilingual Contents

Multimedia Contents

Set-Up Sponsorships

Customized Sections
Business Network
Social Wall
Who We are
Opening Hours
Contacts
Google Maps
Bookings
Photo Gallery
Menu
*
Events
*
Services
**
News
**
Curriculum
**
Mobile Version Optimization

Photo Gallery with Logo

Website Integration and Network Pages

Bilingual Contents

Multimedia Contents

Set-Up Sponsorships

Customized Sections
Professional Network
Social Wall
Who We are
Opening Hours
Contacts
Google Maps
Bookings
Photo Gallery
Menu
*
Events
*
Services
**
News
**
Curriculum
**
Mobile Version Optimization

Photo Gallery with Logo

Website Integration and Network Pages

Bilingual Contents

Multimedia Contents

Set-Up Sponsorships

Customized Sections
| | |
| --- | --- |
| * | Wellness & Beauty, Health, Business |